Day With A Local is currently on a break
Day With A Local has operated in Helsinki 2015-2022, in Porvoo 2017-2018, in Tallinn 2017-2019 and in Stockholm 2017-2019. We also piloted an ad-free travel experience online community.
Currently we are taking a break. However, for inquiries, you can always contact us on WhatsApp +358 444 000 404.
Thank you for all of our guests, team members and cooperation partners.
Best regards, Liisa and Day With A Local team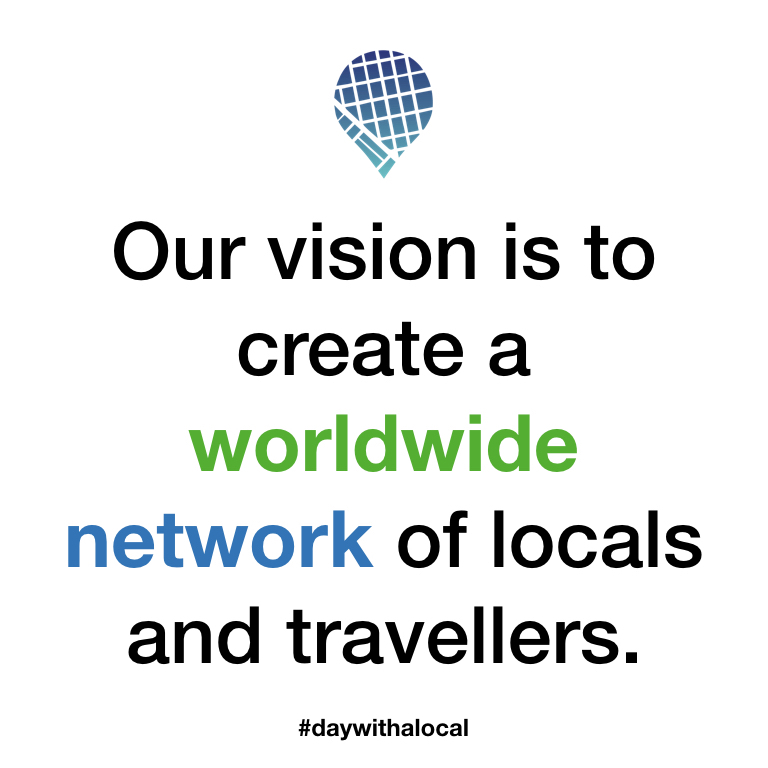 "Thanks to Kaisu showing us Helsinki. We had a wonderful "day with a local". There are two aspects I would like to mention which are totally different when you book a "Day with a local" and not a normal "City guide".  First: with "day with a local "you learn the life of a city like strolling with a friend and not with a "teacher", who wants to feed you with datas about highlights. And second: it is a very good  idea to end the tour with an included dinner. Speaking about people and their every day life is much more natural and informative."
Guest feedback by e-mail: Day with Kaisu in Helsinki
"Had a wonderful day! Saw lots of things we would never have found on our own – – Experienced some interesting local food at some very unusual restaurants  – –  we had some good conversations with Marju. Overall she was an excellent local guide. Everything we could have asked for and more!"
Feedback by e-mail: Day with Marju in Tallinn
"My husband and I toured Helsinki during a cruise on the Baltic Sea in June with our young daughter, our friends, and their young son. After arranging the details in advance via email with Liisa, we met our guide, Kati-Riina, at the port when we debarked in Helsinki. She was prompt and friendly and had already purchased tram passes for all of us to get from the port to downtown"
Guest review on TripAdvisor: Day with Kati-Riina in Helsinki
"As someone who owns a private travel service and organises trips around the world, I found Liisa to be one of the most responsive and helpful local guides I have ever worked with in any city."
Guest feedback on TripAdvisor: Day with multiple Locals in Helsinki
"I loved how she took our group to see not only a few of the touristy places but also brought us to the more local areas. Great energy and a fun place to visit in the summer."
Guest review on TripAdvisor
"A Day With A Local is your one stop shop for experiencing the wonderful city that is Helsinki. The experience that Liisa provides is more akin to visiting a city with a friend who lives there, than a box-checking organized tour. You visit on your schedule but see things through the eyes of someone who lives, works, eats and breathes Helsinki. "
Guest review on TripAdvisor: Day with Liisa in Helsinki