Day With A Local back in business in Helsinki in 2024 - and also in November-December 2023!
Explore Helsinki with Liisa, the founder and owner of Day With A Local! Day With A Local offers an alternative to a guided tour for private groups of 1 to 8 people. This customized and conversational premium private tour combines city highlights, local lifestyle and your special requests. The length of the day is 5-8 hours based on what we agree and where we meet: at the port, at the airport, at your hotel lobby, or other location by your request.
April-September: Day with Liisa 495 €/1-4 guests, 595 €/5-8 guests
October-March: Day with Liisa 395 €/1-4 guests, 495 €/5-8 guests
The prices above are valid when the booking is paid within 72 hours from booking. For payment after 72 hours from booking, there will be 50 € added.
Inclusions: Local's costs and VAT 24 %
Additions/not included: private transfers or public transportation, food or drinks, Taste of Finland food samples, admission fees.
Bookings: send e-mail to hello@daywithalocal.com or WhatsApp +358444000404 - Liisa will reply in 24 hours, usually quicker!
Day With Liisa: private Day With A Local experience in Helsinki
Are you looking for someone to show you around during your one day visit in Helsinki on a Baltic Sea cruise, during your stopover at Helsinki airport or in the beginning of your vacation or business trip?
Liisa will offer you a program according to your wishes. We can meet at the airport, at the hotel lobby or any other desired starting point. You can add private transfers, public transportation tickets etc. in your order according to your preferences.
This website will be updated
Day With A Local has operated in Helsinki since 2015 - being mainly on a break from 2020 to 2022 and on a full break for 2023, as well as in Tallinn (Estonia), Stockholm  (Sweden) and Porvoo (Finland) in 2017-2019.
Please be patient with us re-opening the business in, the website is not fully updated at the moment.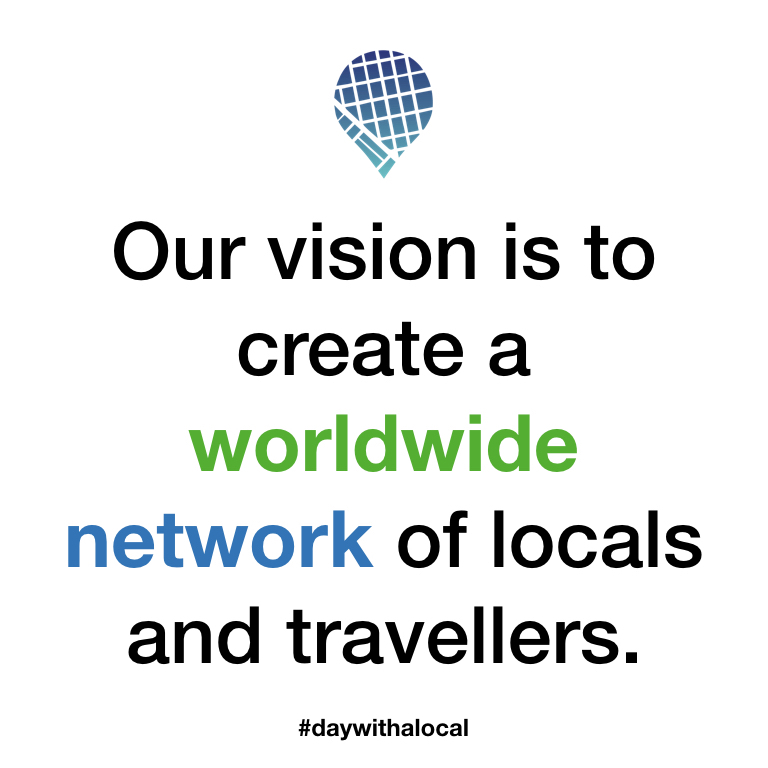 "Thanks to Kaisu showing us Helsinki. We had a wonderful "day with a local". There are two aspects I would like to mention which are totally different when you book a "Day with a local" and not a normal "City guide".  First: with "day with a local "you learn the life of a city like strolling with a friend and not with a "teacher", who wants to feed you with datas about highlights. And second: it is a very good  idea to end the tour with an included dinner. Speaking about people and their every day life is much more natural and informative."
Guest feedback by e-mail: Day with Kaisu in Helsinki
"Had a wonderful day! Saw lots of things we would never have found on our own – – Experienced some interesting local food at some very unusual restaurants  – –  we had some good conversations with Marju. Overall she was an excellent local guide. Everything we could have asked for and more!"
Feedback by e-mail: Day with Marju in Tallinn
"My husband and I toured Helsinki during a cruise on the Baltic Sea in June with our young daughter, our friends, and their young son. After arranging the details in advance via email with Liisa, we met our guide, Kati-Riina, at the port when we debarked in Helsinki. She was prompt and friendly and had already purchased tram passes for all of us to get from the port to downtown"
Guest review on TripAdvisor: Day with Kati-Riina in Helsinki
"As someone who owns a private travel service and organises trips around the world, I found Liisa to be one of the most responsive and helpful local guides I have ever worked with in any city."
Guest feedback on TripAdvisor: Day with multiple Locals in Helsinki
"I loved how she took our group to see not only a few of the touristy places but also brought us to the more local areas. Great energy and a fun place to visit in the summer."
Guest review on TripAdvisor
"A Day With A Local is your one stop shop for experiencing the wonderful city that is Helsinki. The experience that Liisa provides is more akin to visiting a city with a friend who lives there, than a box-checking organized tour. You visit on your schedule but see things through the eyes of someone who lives, works, eats and breathes Helsinki. "
Guest review on TripAdvisor: Day with Liisa in Helsinki