Day With A Local provides a 100 % flexible, customized and private day in your travel destination
Our service combines city highlights with the local perspective in the city you are visiting. If you want to focus only on highlights or skip all touristy spots, let us know and we will adjust your program accordingly!
We are warmly welcoming guests with any special needs
Day With A Local is a day at your pace, according to your and your group's wishes. We have hosted guests with mobility issues or who are in a wheelchair, as well as guests who like to walk the whole day. Tell us what you prefer and your day will be arranged according to your wishes. We usually use public transportation and walk, as locals do. Included in our travel assistant services, we can also make arrangements for private transportation for the day.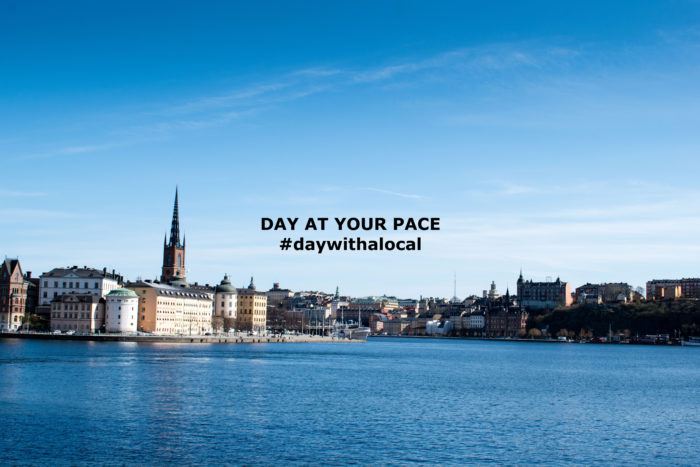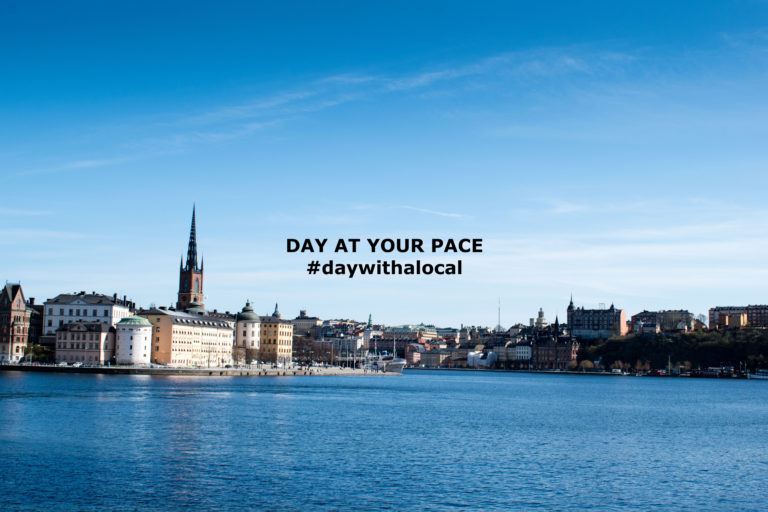 Day With A Local has passionate Locals in all locations waiting to show you their city and what they love about it
During your Day With A Local you will meet a Local, see the highlights of the city from a Local's point of view, and you will also receive lots of tips for the rest of your holiday if you're staying for a longer time. Interaction with a Local is a key element of the day. In other words, you will talk and discuss about subjects that you are interested in, visit the places you want to visit, and feel like a local.
Day With A Local isn't a typical guided tour with lots of memorized information one place after another. For instance, Locals are encouraged to add their personality to your day and answer your questions as well as talk freely about subjects that are of interest to them, to create a unique local experience.
Our Locals never push you inside a souvenir shop (and you've been on one of those tours before, right?!). All recommendations we give are real – we don't get any movie tickets, free dinners or other compensation for our recommendations (unlike what happens so often in tourism, unfortunately)!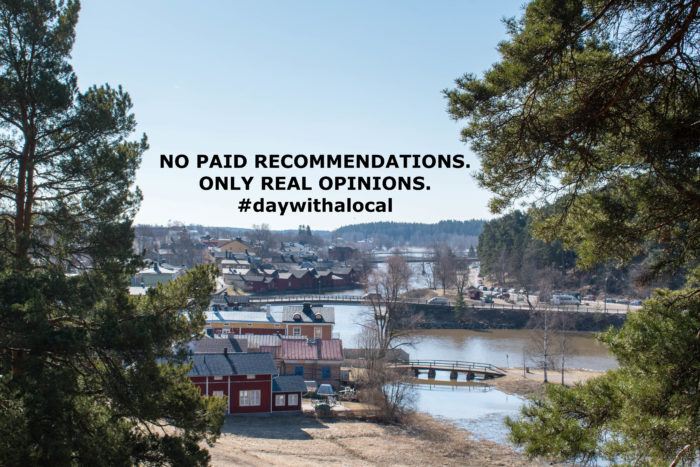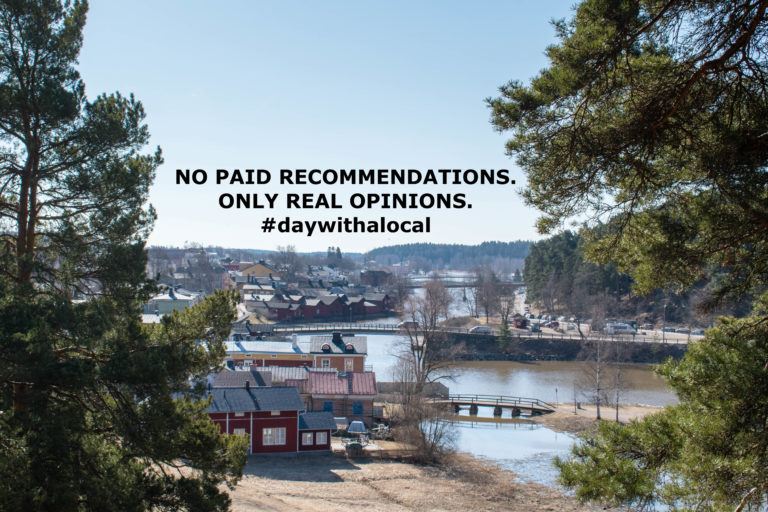 Day With A Local starts at your desired meeting point
We can meet in the port, hotel lobby, railway station, airport arrivals terminal or other meeting point that is most suitable for you.
100 % customized contents of the day
You can ask for a specific program or let your Local take you to their favorite spots!
Breaks or no breaks? It's your choice!
For instance, you will decide whether you want to have coffee break/s, lunch break, sit in the park for a while – or if you want to keep going the whole day. Your Local adapts to any wishes.
On time back in the port or at the airport
Whether it is a shore excursion or a stopover, if you are having a timetable, we will make sure that you are back in the port or at the airport on time although you are going around with your own group only.
Watch our presentation: