Helsinki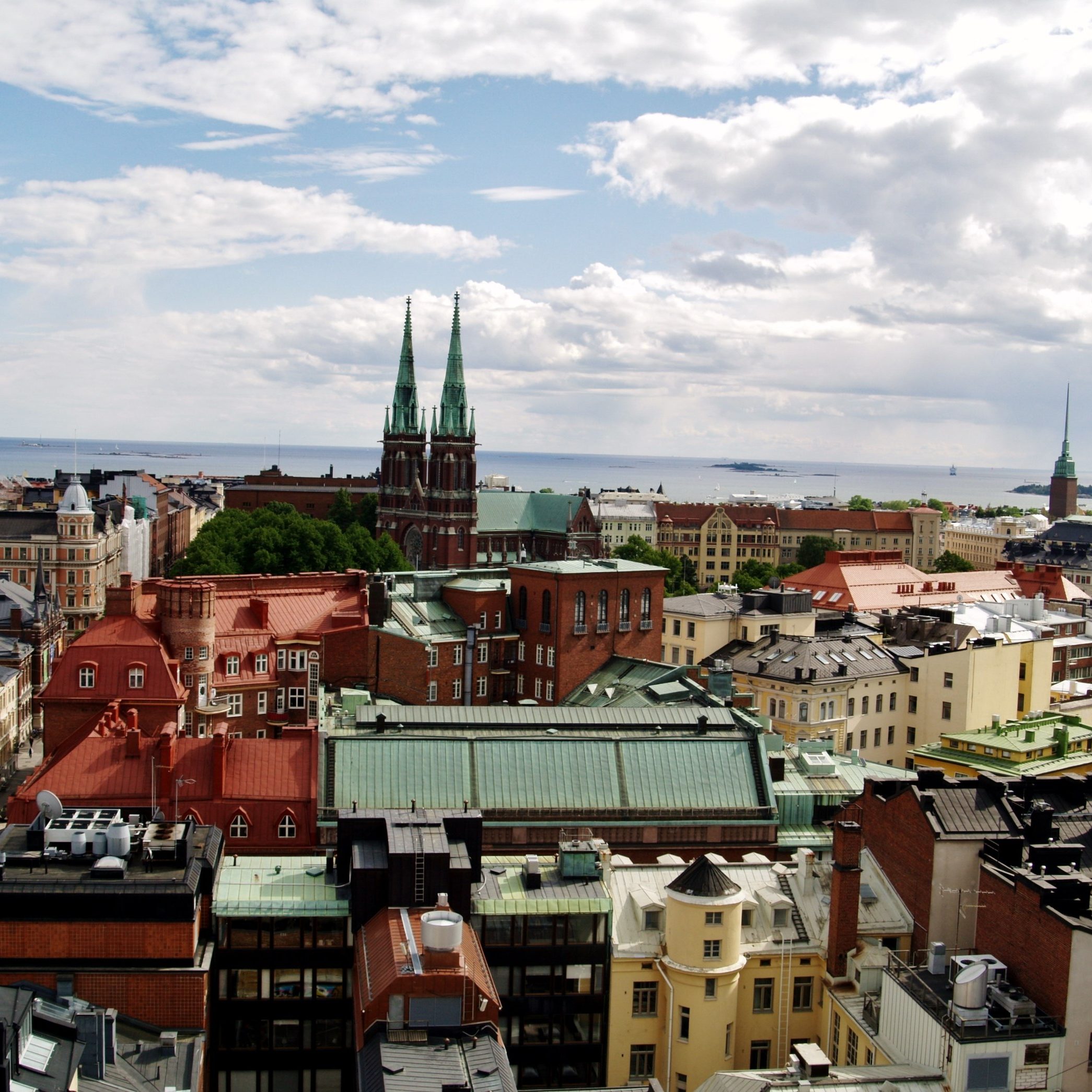 Explore Helsinki with a Local!
Whether you are visiting for a long weekend, a longer holiday, one day shore excursion or a stopover between your flights, this is our promise to you: accompanied with one of our Helsinki Locals you will get so much more from your time in the city! Day With A Local in Helsinki is the introduction to the local lifestyle combined with sightseeing. Where would You like to go with a Local?
Helsinki is a gem of the Baltic Sea and the capital city of Finland since 1812. An art nouveau style city blossoms, especially in the summer time, with outdoor events and the beautiful archipelago is breathtaking. Brunches, cafés and Finnish design attract visitors all year round. Helsinki is a hometown of over 630 000 people.
Let's face it: there are no grand palaces or sky high towers in Helsinki. Helsinki charm consists of vibrant city culture which is continuously evolving. The city wakes from the winter sleep on 30th April when it's carnival time in Finland and time to celebrate Vappu and the beginning of summer.
Day With A Local team is looking forward to show you around Helsinki during your visit. Are you looking for a premium shore excursion? We will come to meet you right in the port. Between your flights we can meet at the airport, or in the beginning of your longer stay we can meet in your hotel lobby. You don't have to search for us – we come to meet you where it is most convenient for you. With us you will have a worry-free visit. Book your Day With A Local already today!
What to see with a Local
Visit the highlights of Helsinki as Senate Square and surroundings, Rock Church (Temppeliaukio Church, Church of the Rock) – we take you there when it is expected to be the least crowded during your visit!
Add interesting neighborhoods nearby the city center to your itinerary, as Kallio, Wooden Vallila and Wooden Käpylä.
Are you into unique design? You might want to pop in to Kamppi Chapel of Silence, and we are just waiting when the new Central Library of Helsinki will open its doors in the end of 2018!
Try Finnish food in one of the three market halls: Hakaniemi Market Hall and Old Market Hall for typical Finnish tastes and local life, or Hietalahti Market Hall for street-type food loved by locals.
Here for more than one day? Visit nature areas, as Lammassaari Nature Reserve or even during a shorter day you can see beautiful urban nature at Töölö Bay!
Do you want to do some shopping? We never push you inside a shop but we are more than ready to take you shopping according to your interests. Finnish design classics? Handicrafts? A Christmas ornament, a football jersey, an old comic book? Those are among things that we have helped our guests to shop, according to things they collect or have wanted to shop.
What to taste with a Local
Karelian pie with egg-butter spread (karjalanpiirakka ja munavoi)
Reindeer (poro) with lingonberry jam (puolukkahillo) and mashed potatoes (perunamuusi)
Berries, as cloudberry (lakka), sea buckthorn (tyrni), lingonberry (puolukka) and forest blueberry (mustikka)
Kalakukko | Fish pie with rye bread cover (kalakukko)
Rye bread (ruisleipä)
Squeaky cheese with cloudberry jam (leipäjuusto ja lakkahillo)
Fish, espacially vendace (muikku) and salmon (lohi)
Cinnamon bun and butter-eye bun (korvapuusti ja voisilmäpulla)
Sweet peas in the summertime
Street kitchen food
Learn from your Local what to do in Helsinki for free, and which experiences are worthwhile the cost!
Visit to most churches is free, Temppeliaukio Church (Rock Church, Church in the Rock) is only exception but definitely worthwhile paying the entrance fee.
Helsinki City Museum, with several locations, has always free admission and especially the new main exhibition at Senate Square as well as re-opened Burgher's House Museum in Kruununhaka are worthwhile a visit if you have an extra hour.
Check out what's happening at Espa Stage in Esplanade park in the summertime – almost daily free concerts.
There is no admission for nature areas either, as Lammassaari Nature Reserve or Nuuksio National Park in Espoo (city on western side of Helsinki).
Escape games have been widely popular in Helsinki and many of them are definitely worthwhile the price if you're looking for a team challenge for your group!
When to visit Helsinki
Helsinki is on its best in the summertime and in the middle of the winter, however it is worthwhile to travel to Helsinki all year round.
Please notice that there are exceptional opening hours taking place especially on Midsummer weekend and during Christmas. At the same time it is special to visit but make sure to plan your visits to museums and shops on other than public holidays.
Vappu Eve 30th of April and Vappu Day, May Day 1st May, is the carnival time in Finland and start for the summer season. In the summertime Arabia Street Festival, Kallio Block Party, Herttoniemi Block Party and other local neighborhood events are held, on Helsinki Day 12th of June the whole city is full of free events. Music festivals as Sideways in June and Flow Festival in August are definitely worthwhile to check out! Helsinki Pride is growing year after year.
Christmas markets open in late November and Lux Helsinki light festival is a unique event in the beginning of January – there's plenty to explore in Helsinki in the wintertime, too!
Your Local will share with you the information you need during your stay
If you are visiting only for a day, we'll take care of routes and timetables and you can focus in exploring and enjoying your time with your group.
If you are visiting for more than a day, we are happy to help you to get to know the city 'like locals', included in this information regarding public transportation, places to visit on your own etc.
Public transportation is very convenient in Helsinki. Day ticket (24 hours) costs 9 euros/adult, 4.50/child (2018) and you can use it in trams, bus, metro, train in Helsinki and HSL ferry to Suomenlinna.
Helsinki Airport is located in Vantaa (in another city). You'll need Helsinki region ticket (24 hours 14 euros/adult in 2018).
Taxi pricing is no longer regulated after 1st of July 2018. Always check the price before taking a taxi! Fixed price from the airport to Helsinki city center is with Lähitaksi and Taksi Helsinki 39 euros for 1 to 4 people but check that too. 
There are several ports in Helsinki, located on different sides of the city. Many cruise ships come to Hernesaari or West Harbour ports. We can meet you in the port outside the security, or if you are starting your holiday with us, we are happy to give you advice how to get to the port, if you will continue your holiday on a cruise.
Weather can vary also during summer months between 0 to 30 Celsius (32 to 86 Fahrenheit), often around 10 to 15 Celsius.
In winter months the temperature can be anything between 10 and -25 Celsius.
Featured locals
Hello! I am a craft worker and a designer from Helsinki and I host Day With A Local guests in English and Swedish year-round.
Featured experiences
Something is wrong.

Instagram token error.