Kati-Riina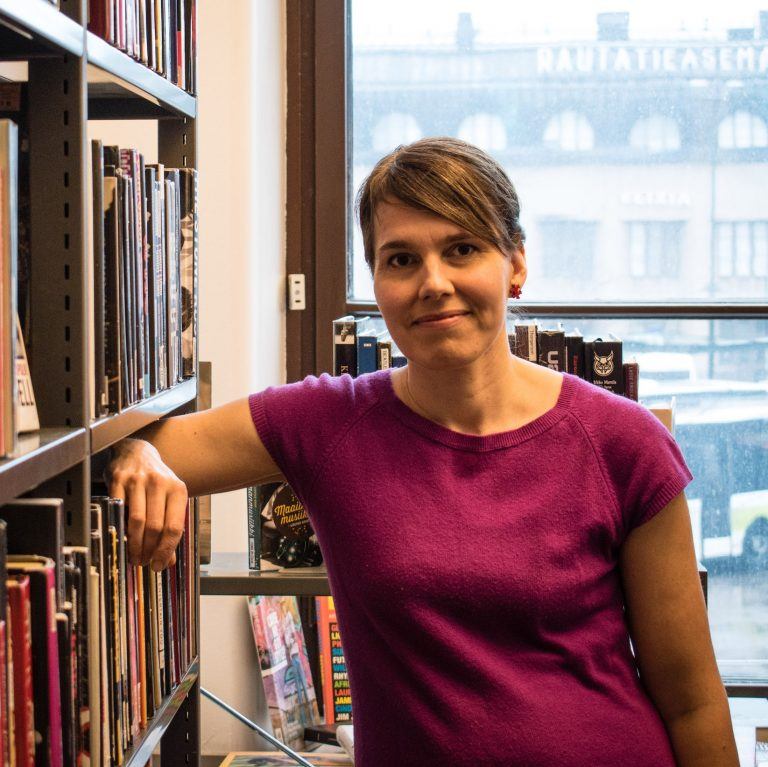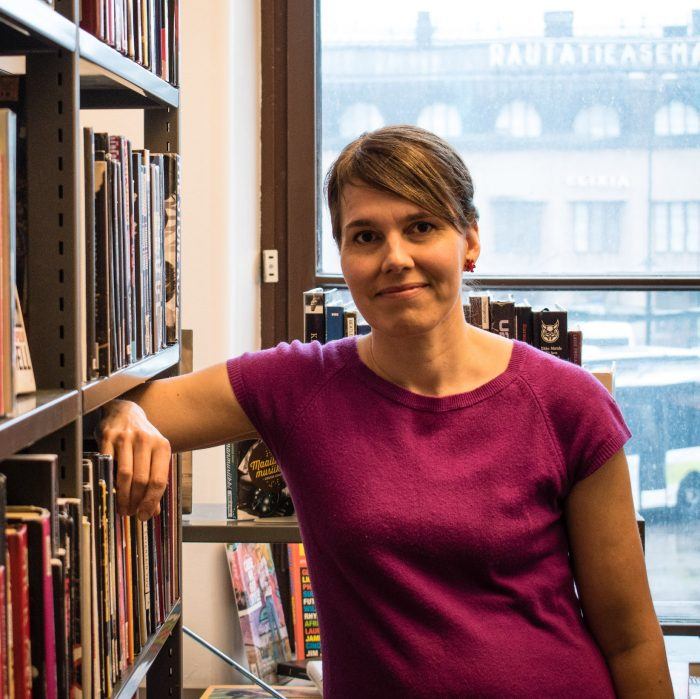 Helsinki
My preferences
Kati-Riina
Hello! I am a craft worker and a designer from Helsinki and I host Day With A Local guests in English and Swedish.
I'd like to take you to small shops, local craft workers' private studios and arrange a workshop to make something, like felting, by yourself (additional material costs, ask details by e-mail or through our Contact Form). I'd also like to introduce you the Käpylä wooden house and Olympic games districts to you, as well as the original historic location of Helsinki by the Vantaa river and the beautiful archipelago around Helsinki.
We can combine to the day also more known Helsinki highlights such as Senate Square & surroundings and the Rock Church, if you prefer to do so! I know a lot of nice local souvenir shopping possibilities in the city center, as well.
I have hosted Day With A Local guests in Helsinki since spring 2017, including arts & crafts shopping, going to the sauna & Helsinki highlights. I take bookings also on a short notice, if possible, and I am taking bookings year-round (subject to availability).
Guest's opinion about Day With A Local with me
"My husband and I toured Helsinki during a cruise on the Baltic Sea in June with our young daughter, our friends, and their young son. After arranging the details in advance via email with Liisa, we met our guide, Kati-Riina, at the port when we debarked in Helsinki. She was prompt and friendly and had already purchased tram passes for all of us to get from the port to downtown.
When I arranged the tour with Liisa, I had expressed an interest in local arts, crafts, and food, as well as interesting architecture and other cultural and historic landmarks unique to Helsinki. We were very impressed with Kati-Riina's knowledge of the local arts and crafts scene. In fact, as a professional artist, she was the perfect fit for our group. She took us to a couple of local outdoor markets and even helped with translation between English and Finnish in order for us to complete our transactions. At the second market she also helped us find delicious local food, again helping to translate for us as needed.
Kati-Riina was also quite flexible with the schedule, since several of our party were feeling under the weather that day. She called taxis and arranged meeting places as needed to accommodate different schedules and energy levels. She was also quite good with the children and helped to keep them engaged and interested in what they were seeing. At the end of the tour she even took the tram ride back with us to the port to make sure we were safely deposited at our ship.
I highly recommend Day With a Local for sightseeing in Helsinki. It is an affordable and safe alternative to cruise ship port excursions, and certainly more customizable. I am positive that we would not have enjoyed such a relaxed, tailored, and interesting "insiders" tour of the city if we had tried to do it on our own or gone with a big group."
customer on TripAdvisor in September 2017
Favourite spots in Helsinki
Archipelago around Helsinki, Vanhankaupunginkoski, Soutustadion, Hakaniemi Square, Käpylä "lippakiska" kiosk in Käpylä neighbourhood
Favourite Finnish food
Karelian pie, fresh strawberries in summertime, self picked mushrooms in fall