Urban nature in the heart of Helsinki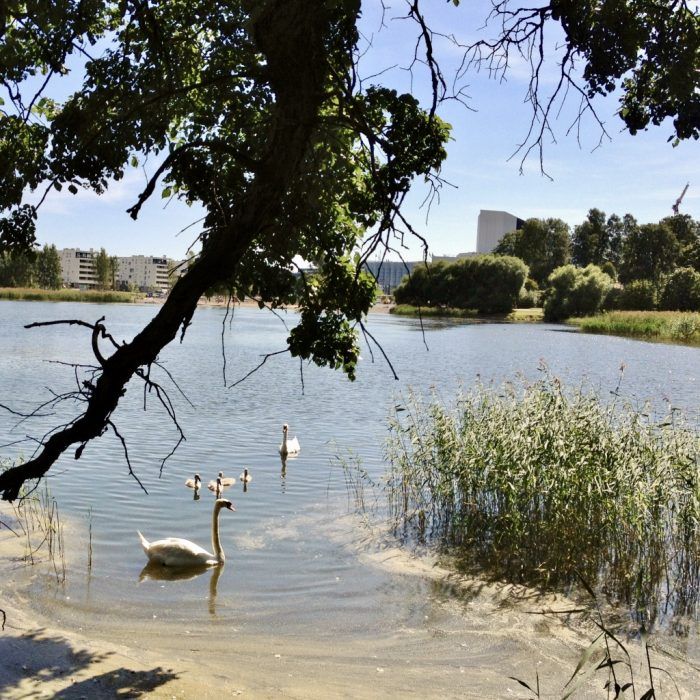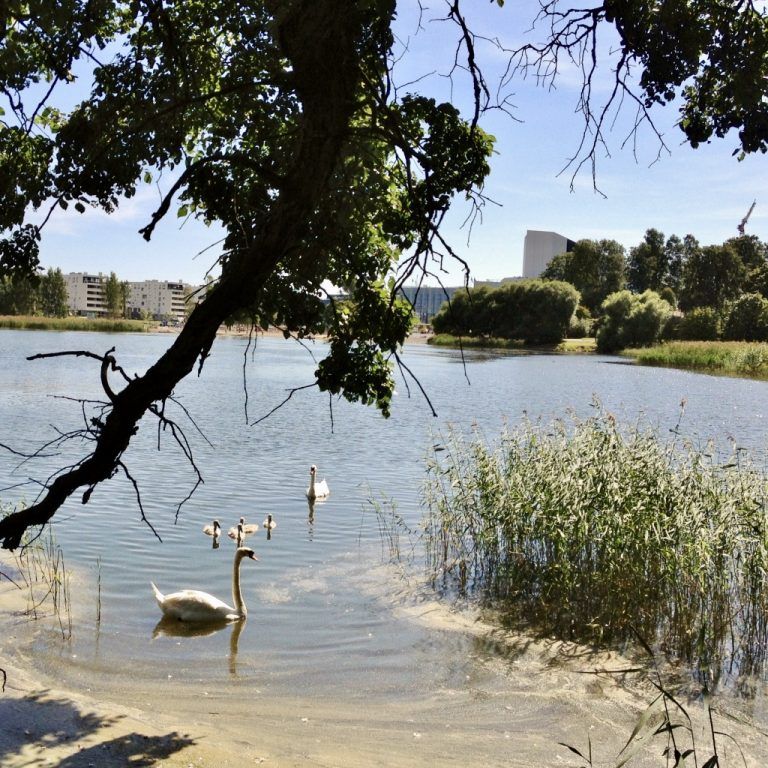 Helsinki
Urban nature in the heart of Helsinki
Forget for a moment that you are in are in downtown and walk around Töölönlahti bay and its peaceful surroundings.
Walk a while on the shore of Töölönlahti bay or climb until the Linnunlaulu ('Bird song') hill with its wooden villas to admire the city's silhouette with Hakasalmi Villa (reopens in October 2018), Finlandia Hall, the Opera House, the Olympic Stadium (closed due to renovation until 2019) and the charming Linnanmäki Amusement Park from 1950. The route around the bay is about 2.2 km (1.5 miles) and is a popular afternoon walk, jogging and cycling route.
Length of the excursion: 15 minutes to one hour
Walk around the bay is 2.2 km / 1.5 miles, a shorter visit for the views is possible in multiple points.
Walking: easy
In Finnish: Töölönlahti